Decathlon, one of the world's largest sporting goods retailers, continues to expand its presence in the Philippines as it unveils a new store in Santa Rosa, Laguna, at SM City Santa Rosa. This newly-minted retail facility is the ninth in the Philippines.
In an exclusive pre-opening event held last Oct.18, Decathlon Philippines led a ribbon cutting ceremony alongside distinguished guests from the Santa Rosa City Government Mayor Arlene B. Arcillas and Senior AVP, South Division of SM Supermalls, Jason Terrenal. The Decathlon Santa Rosa store will officially open on October 20. With its mission to move people through the wonders of sport, the France-based sports brand seeks to serve more sports lovers and fitness enthusiasts from every walks of life, offering quality, innovative, and affordable gear, apparel and items from over 70 sports and outdoor activities.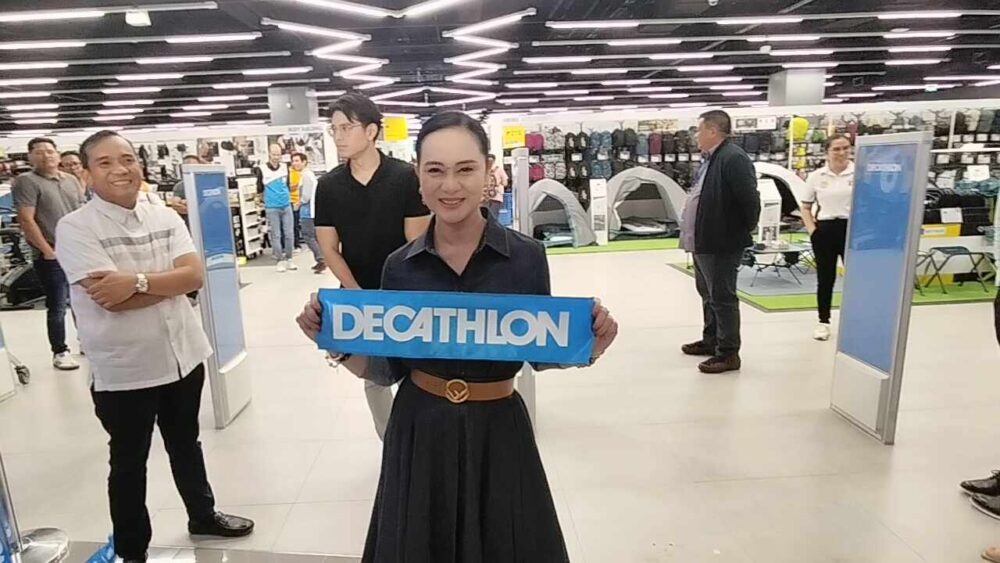 "Santa Rosa has such a vibrant sporting community which makes it a perfect place for our newest location," said Hans Iff, President of Decathlon Philippines. "And by making products for over 70 sports available to everyone, we would also like to be an avenue for first-timers and adventure seekers to discover their sports passion in our new store. Everyone is welcome in Decathlon; we hope to inspire more communities in our mission to move people through the wonders of sport."
Decathlon Santa Rosa is also the fifth mall store in partnership with SM Supermalls, the biggest mall chain in the country. Jason Terrenal, Senior Assistant Vice President for SM Supermalls, South Division, shares: "We are happy to be part of the continued growth of Decathlon Philippines, and their impact to the local sport customers and communities. We extend our warmest congratulations to them."
At almost 2000 square meters, the new store offers new features to give customers the ultimate shopping experience. "This store is designed to be the go-to meet up for sports communities. It is strategically located at the main mall area so our customers can enter our store from both inside and outside the mall. ," Chloe Leonardo, Decathlon Santa Rosa Store Leader, relates. "This concept store will have bigger and more expansive showrooms and display zones for our wide variety of sports products, to encourage sport lovers to test and try out our featured products. Our Decathlon teammates will also be on hand to guide them, or connect them with the product that they need."
Decathlon members will get to enjoy the same perks and benefits in-store and online. Decathlon City Leader Julius Tan shares: "By signing up, Decathlon members can enjoy 1-year return and refund, 2-year warranty on most items, as well as extended warranties for our bags and bikes that extend to online purchases as well through www.decathlon.ph. Members will also have access to member-only promos and events, birthday vouchers, and other perks that will customize and enhance their sports experience. Our message to every Decathlon member – make sport yours."
Visit Decathlon Santa Rosa at the Ground Floor, Expansion Wing, SM City Santa Rosa, Old National Highway, and Brgy. Manila S Rd, Santa Rosa, Laguna. Shop Online at www.decathlon.ph. Follow Decathlon Philippines on Facebook, Instagram and Tiktok.
Latest posts by Roy Tomandao
(see all)