For some families, weaving is more than just a craft, it is an important tradition that intricately holds one generation to another. Forty-two-year-old businesswoman Mayalyn T. Dagoh from Baguio City learned how to weave from her own family.
Post-college, Mayalyn was employed as a storekeeper. The birth of her first child led her to reassess her career, ultimately resigning from her job. She briefly dabbled in the BPO industry, but the demands of her role drove her to seek a means of living closer to home. Thus, she turned to weaving.
After establishing her business, she joined an association assisted by a government agency, which supplies materials and grants funds to produce handicrafts. While their earnings were distributed equitably within the association, the challenge of maintaining her own business persisted, leading her to seek financial assistance from CARD Bank.
Becoming a CARD Bank client in 2009 was a turning point for Mayalyn. Through CARD Bank, she was able to access loan products to buy the raw materials vital to her business. With other financial and non-financial products like savings and microinsurance from CARD Bank, she even persuaded her relatives to also become clients of the institution.
At the onset of the pandemic in 2020, Mayalyn faced a financial crisis as her business funds depleted to meet their daily needs. CARD Bank once again provided a lifeline, enabling her to revitalize her business. Employing digital platforms like Facebook, she navigated the restrictions and kept her business thriving through online selling.
Post-pandemic, her business witnessed significant growth. Her handicrafts became a staple at major tourist spots in Baguio City. Despite the stiff competition, Mayalyn thrived due to her loyal customer base. She is now able to comfortably provide for her child, the testament of her tenacity and hard work.
Reflecting on her journey, Mayalyn said, "I promised myself to strive hard for my child, and that commitment has been my driving force that brought me where I am today. I also urge people to understand their priorities. With a clear goal in mind, they can surmount all challenges that may come their way." Indeed, Mayalyn's dedication serves as inspiration for others as well. – Josephine Ramos, Junior Writer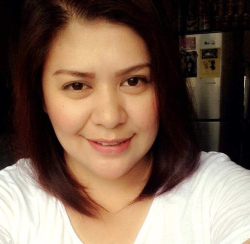 Latest posts by Kaye Balba
(see all)