Local members of communities in Dinalupihan, Bataan mostly rely on agricultural endeavors as a source of living. Since the area is home to many rivers, fishing became a livelihood for many.
Prior to venturing into selling fish in the market in Bataan, 59-year-old Reden Guevarra tried her luck in selling frozen goods like tocinos and hotdogs. To provide more to her four children, she also offered manicure and pedicure services.
Her sibling taught her how to sell fish. Initially, she only gathered fish from market vendors that were not sold during market hours. She became a full-time seller with a daily income of PHP200.00-PHP300.00. After she learned more about the process of selling fish, her husband considered buying a stall in 1998, which they purchased for PHP 50,000.00.
It was the start of a new journey for her. Reden's day begin at three o'clock in the morning as she prepares to go to the public market. Restaurants near her have become her loyal customers, so she ensures that her products are always of good quality so she can retain the good relationship with them. She also offers to deliver fish to the school where her children used to study.
In December 2016, she met the Center for Agriculture and Rural Development (CARD) A microfinance NGO. Seeing flocks of women passing her by, she felt intrigued about what was going on. She learned that CARD, Inc. provides business loans for entrepreneurs like her. Because December is a peak season, she accepted the offer of an initial loan of PhP5,000. Now, she can avail a much higher loan that she continues to use in expanding her business.
"I have a dream; I want my life to be secure when I grow old, and in order for that to happen, I need the assistance of CARD, Inc., which provides various products and services such as insurance, loans and savings on which people like me can rely." Guevarra explained as why she thinks CARD, Inc. is a good institution.
Her sharp mind, combined with diligence and her habit of never giving up is what makes her the strong woman she is today. Many challenges may come her way, but she made sure that all that comes her net is fish.- Josephine Ramos, Junior Writer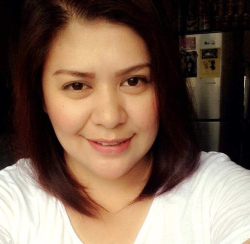 Latest posts by Kaye Balba
(see all)