Another story of Southpost PH with its featured stories from CARD MRI which provides microfinance and social development services.
Elmer Martinez, a 54-year-old father of five, never imagined that he would go from being a coconut picker to a supplier of building materials. The incident that sparked his business, he claims, was magical; someone asked him who he should talk to about buying construction materials. Until recently, he was in constant communication with them.
He does not expect to continue being a supplier, as, in his opinion, doing so would be like trying to build a skyscraper without enough capital.
Yet, according to him, "no one succeeds if he is always led by fear," so he started with a truck of construction materials; however, in order to expand the reach of his supplies, his wife, Marites Martinez, took out a loan for additional investment in his business as a 19-year member of CARD MRI Rizal Bank, Inc., a microfinance-oriented rural bank and member-institution of CARD Mutually Reinforcing Institutions (CARD MRI).
The products and services of CARD RBI have been hugely helpful in growing the number of materials he offers and broadening his supplier reach. He now supplies materials for a variety of projects, including the construction of highway and river bridges.
Elmer then joined CARD RBI to be his partner in achieving even greater success.
Later on, Elmer hopes to start another business that he can run from home. With the help of CARD RBI, he was able to start his piggery business and purchase five piglets that he had bred. It has been a success, and he now has six sow pigs and four patiners under his management.
And today, one of Elmer's biggest dreams is to invest in land, believing that having his own will provide security for his family's future.
Elmer believes that with the support of his business, CARD RBI, and his dedication, he will soon achieve his greatest dream, just as the chance to become a building materials supplier came to him magically, despite the fact that it appears to be a skyscraper dream. Josephine Ramos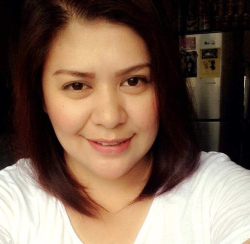 Latest posts by Kaye Balba
(see all)