CAMP CAPINPIN, Rizal – The government forces gained yet another breakthrough in its counterinsurgency efforts after four members of the New People's Army surrendered to the government forces in Mataas na Kahoy, Batangas on Thursday, November 16, 2023.
Troops of the 59th Infantry "Protector" Battalion, Tactical Operations Group 4 from the Tactical Operations Wing Southern Luzon, Batangas PNP, and Mataas na Kahoy PNP facilitated the surrender of four NPA members from the Southern Tagalog Regional Party Committee. One of them also surrendered one Cal.38 pistol, three rounds of live ammunition and a hand grenade, and several subversive documents.
The said individuals expressed their willingness to surrender and voluntarily executed sworn statements declaring their withdrawal of support for the CPP-NPA-NDF and condemning the activities of the Communist Terrorist Group.
In a statement, the 2nd Infantry "Jungle Fighter" Division Commander Maj. Gen. Roberto S. Capulong lauded the wise decision of the surrendering individuals for choosing the path of reconciliation and urged other members of the NPA to follow suit.
Maj. Gen. Capulong also attributed the surrenders to the unrelenting peace efforts of all levels of government and the security sector, as well as the growing support of their valued stakeholders and community members all working together to address the root causes of insurgency. The successful surrenders, he added, are a testament to the government's commitment to ending the decades-long conflict and building a stable and prosperous future for Batangas.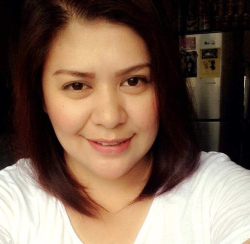 Latest posts by Kaye Balba
(see all)