The Regional Highway Patrol Unit 4A, conducted simultaneous inspection to all Bus Stations in the entire region to determine their operational readiness in preparation to the upcoming BSKE and UNDAS on November 1 and 2, 2023
As the Guardians of the Highways, RHPU4A reminded Bus operators and drivers to religiously observe the acronym BLOWBAGETS. It is a simple checklist that all drivers can follow to ensure that they are in good condition to drive and that their vehicles are roadworthy. It stands for BATTERY, LIGHTS, OIL, WATER, BREAK, AIR, GAS, ENGINE, TIRE, and SELF.
Additionally, to ensure the safety and security of the riding public commuters and motorists, voluntary drug tests for all drivers and operators were initiated region wide to determine whether there are drivers used drugs as stimulants to make them awake while performing their jobs. As a result, one (1) driver in the province of Quezon was found POSITIVE for drug use and eventually turned over to the Bus Company management for disciplinary actions. Traffic enforcers implementing traffic laws and regulations was also included in the Drug Test to achieve our quest to implement drug-free workplace policies and program for the LGU and private sectors.
This shows the testament of this unit's unwavering commitment to ensuring road safety through the leadership of PBGEN ALAN M NAZARRO, Director of Highway Patrol Group, while religiously observing the BIDA program of the DILG Secretary Atty Benjamin Abalos and in line with the thrust of the CPNP's strategy of implementing aggressive and honest law enforcement measures to combat carnapping, highway robbery, and other forms of criminality along the highways.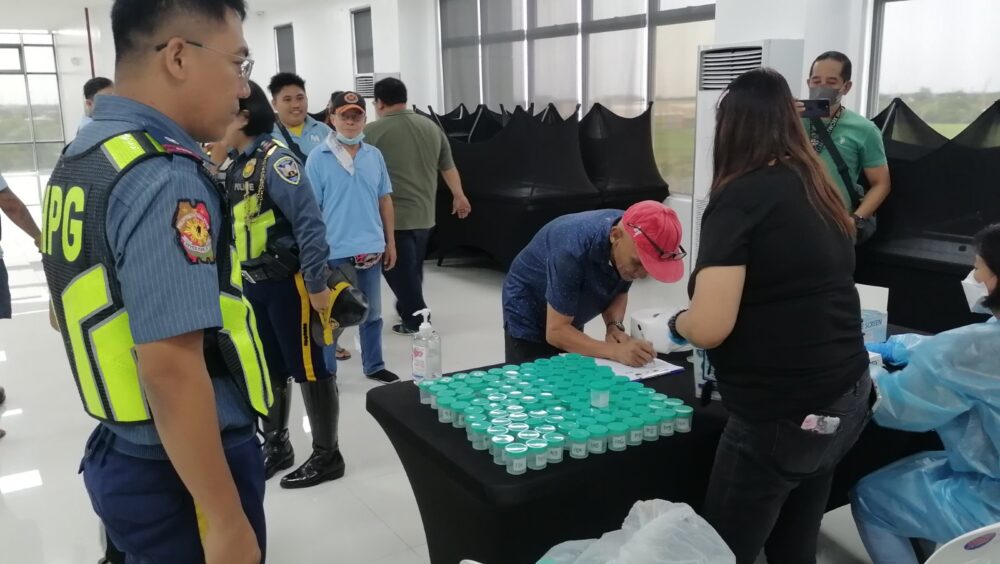 RHPU 4A records shows that road crash incidents in CALABARZON has 20,092 for the calendar year 2022 and 36,352 incidents from January 1 to October 15, 2023. The increasing trend of RCI is attributed through reckless driving perpetrated by drivers that resulted in 657 deaths in 2022, while in 2023 recorded 499.
Latest posts by R.A Maico
(see all)