The Regional Highway Patrol Unit 4A personnel of PHPT Rizal led by PMSG Alvin Reforsado under the direct supervision of PMAJ DANTE R AQUINO, PO PHPT Rizal recovered One (1) unit of Toyota Hilux with Plate Number NFI 4890 after receiving information from a concerned citized.
Upon verification , the Sports Utility Vehicle (SUV) has been parked at Hinulugang Taktak Parking Space, Taktak Road, Brgy Dela Paz, Antipolo City since September of this year. Immediately, PMSG Alvin Reforsado and PCPL Paul Angelo Menor conducted interviews with bystanders disclosed that the subject MV had been at the place of abandonment for months and remained unattended.
Verification through IMS revealed that plate number NFI 4890 is included in the list of alarmed stolen MV's under alarm no. ALM20230727001. It appears that in the very early morning of July 10, 2023, the subject MV was Stolen While Parked Unattended in front of the house of the victim at Lot 2 Block 1, Milflores St., Greenwoods Executive Village, Brgy. Sta, Ana, Taytay, Rizal, and was only discovered by the registered owner, Kenneth Lagman Yumang at about 4:00 AM of the same date. Accordingly, the above-mentioned vehicle was parked by Mr. Yumang on July 9, 2023, at around 6:00 PM and went to sleep at about 11:00 PM. When the victim woke up, he learned that his house was robbed by unidentified perpetrators and the subject MV was already missing.
Elements of PHPT-Rizal has requested the Rizal Provincial EOD Unit to conduct render Safety Procedure of the subject MV. Further, the Rizal Provincial Forensic Unit was also requested to conduct a forensic examination for the possible recovery of latent fingerprints.
The subject vehicle has been held under temporary impoundment at PHPT Rizal with the consent of the owner and advised to coordinate with this unit to file an appropriate complaint against the suspect. Likewise, the registered owner was also advised to prepare the pertinent documents for the immediate release of the vehicle from the impounding area of this unit.
This incident serves as a reminder for citizens to exercise utmost caution and not leave their vehicle keys unattended while inserted in the ignition switch, regardless of the location of the vehicle. It is important to bear in mind that criminals are always on the lookout for the right moment to execute their wrongful acts. Therefore, it is essential to maintain a vigilant mentality and adopt necessary measures to safeguard oneself and one's property to avoid this kind of incident. Thus, installation of GPS is a must.
The outstanding accomplishment of RHPU4A is the result of intensified Anti-Carnapping Operations of the Highway Patrol Group under the Leadership of PBGEN ALAN M NAZARRO, In line with the CPNP's Aggressive and Honest Law Enforcement operations against carnapping, highway robbery, and other forms of criminality along the highway.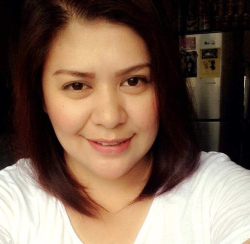 Latest posts by Kaye Balba
(see all)