Biñan City – Detectives of CIDG Laguna Provincial Field Unit together with the joint PNP and AFP teams implemented five (5) Search Warrants all for Violation of RA 10591 or An act providing for a comprehensive law on firearms and ammunitions ACT.
The operation conducted at several residences and alleged "Army training ground" by the suspects .Thirty eight (38) assorted firearms, assorted magazines and thousand of rounds of ammunition for different calibers were confiscated.
Suspects identified as Jose Francisco Ramos III, who is the subject of the search warrant, Mark Sales and Darwin Darwin Regonis.
Arrested suspect, Ramos, introduced himself as a high official of the Armed Forces of the Philippines with ranks of either Army Lieutenant Colonel or General and has recruited through social media (FACEBOOK) individuals who want to join the Philippine Wildlife Sentinel Unified Command (PWSUC).
Suspect claimed that this is an organization affiliated with DENR and also serves as force multiplier for the military. The group uses vacant lots at the raided location as training ground.
Verification with from 1303rd Defense Regional Community of the Philippine Army disclosed that Ramos the suspect who is not an AFP Reservist and has no records of assignment, record of assignment nor in the rooster of troops of AFP's Joint Task Force NCR.
Also verification with from DENR-4A disclosed that Philippine Wildlife Sentinel Unified Command (PWSUC) is not affiliated or connected with DENR-4A as Deputized Wildlife Enforcement Officers (WEO's).
The arrested persons and the confiscated pieces of evidence were brought to CIDG Laguna PFU Office for documentation and proper disposition.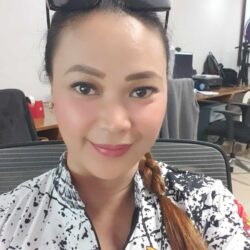 Latest posts by Roselle Aquino
(see all)