CARD SME Bank, Inc. (A Thrift Bank), a member of CARD Mutually Reinforcing Institutions (CARD MRI), marks its anniversary with the theme "Celebrating 12 years of Partnering with MSMEs: Trust, Dedication, and Growth" on July 25, 2023. The celebration took place in Maharlika Square, Maharlika Highway, San Pablo City, Laguna.
Reflecting on the bank's journey, CARD SME Bank Vice Chairperson for External Affairs Mary Jane Perreras said, "Being the inaugural president and CEO of CARD SME Bank, I recall all the challenges we encountered. The paradigm shift was intense, yet we persevered because we recognized the needs of MSMEs and wanted to facilitate their business growth." According to Ms. Perreras, the bank aspires to serve more MSMEs in the future.
A key segment of the celebration was the Negosyo Talk, designed to equip the bank's clients with knowledge that would enable them to make improved business decisions. The talk emphasized the significance of digitalization and adaptability. The talk also tackles how to maximize the client's potential as a business owner.
Mr. Edwin Pasahol (Chief of the Department of Trade and Industry (DTI) – Bureau of SME Development Program Development Division), Mr. Sy Bryan Lato (Philippine Marketing Association President), Mr. George Noel Wieneke (Association of Filipino Franchisers, Inc. President), and Mr. Jhopet Fines (Topyugo Digital Inc. President and CEO) were the panelists during the program.
Another guest speaker, psychologist Kristianni Bance, highlighted the importance of mental health, especially for business owners, underscoring the need for work-life integration.
The event also recognized and awarded the exemplary entrepreneurs of CARD SME Bank. The Outstanding Agri-Entrepreneur award was given to Romeo V. Bustamante, while Julito A. de Torres Jr. was awarded the Laking CARD SME Bank Award. The Tiwala CARD SME Bank Award was presented to Rizalina P. Tolentino. Each winner received a plaque, tokens of appreciation, and a cash prize of PHP 5,000.00.
"We appreciate everyone who is with us as we begin another year in service. We will make all possible efforts to fulfill our goal of helping MSMEs and generate more employment in the country. This is our way of contributing to CARD MRI's overall mission of eradicating poverty," CARD SME Bank President and CEO Cynthia Baldeo stated.
Several executive committee members and senior advisers of CARD MRI also graced the event, along with staff and clients from the CARD SME Bank, CARD, Inc. (A Microfinance NGO), CARD Bank, and CARD MRI Rizal Bank.
CARD SME Bank is committed to supporting MSMEs in the country by providing them access to banking facilities, products, and services that foster business growth. As of June 2023, the bank has served a total of 1,222,666 clients across the country.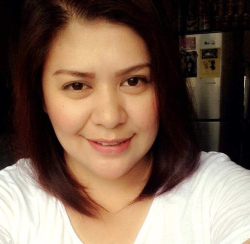 Latest posts by Kaye Balba
(see all)